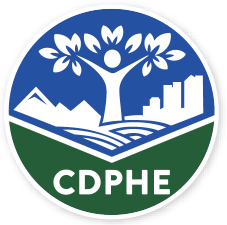 CDPHE is Pleased to Announce...
Colorado brownfields conference
When: June 12, 2023 | Where: The Sheraton Denver West, Lakewood
When: June 12, 2023
Where: The Sheraton Denver West, Lakewood
Come join us to connect with other Brownfields Professionals, learn about new funding and support opportunities, and hear about the latest and greatest in the Brownfields world!
Returning after a 5-year hiatus!
Theme: Brownfields - redevelopment gold
The Colorado Brownfields Conference, presented by CDPHE, is back! Come connect with colleagues and find out what's new in the world of Brownfields projects and funding at the 2023 Colorado Brownfields Conference.
This year's theme, Brownfields – Redevelopment Gold, explores the many opportunities associated with brownfields. With unprecedented levels of funding for brownfields cleanup and support and an ever-growing need for community revitalization and affordable housing it's time to cash-in on the Redevelopment Gold! Everyone from community leaders and municipal staff to consultants and development professionals will be able to learn, grow, and network at this year's conference.
The Call for Sessions opens January 10th through February 28th, at 5pm. We are accepting sessions for a variety of topics and audiences, including tracks for "how-tos," technical information, and funding and financing. We encourage everyone to share their lessons learned.
The full day conference will take place on June 12th at the Sheraton Denver West in Lakewood, Colorado with a networking happy hour following the closing keynote.
Please contact the Sheraton individually if you are in need of conference accommodations.
Check back in April for registration information, the final conference schedule, and speaker line-up!
For additional questions please contact us at info@CoBrownfieldsPartnership.org